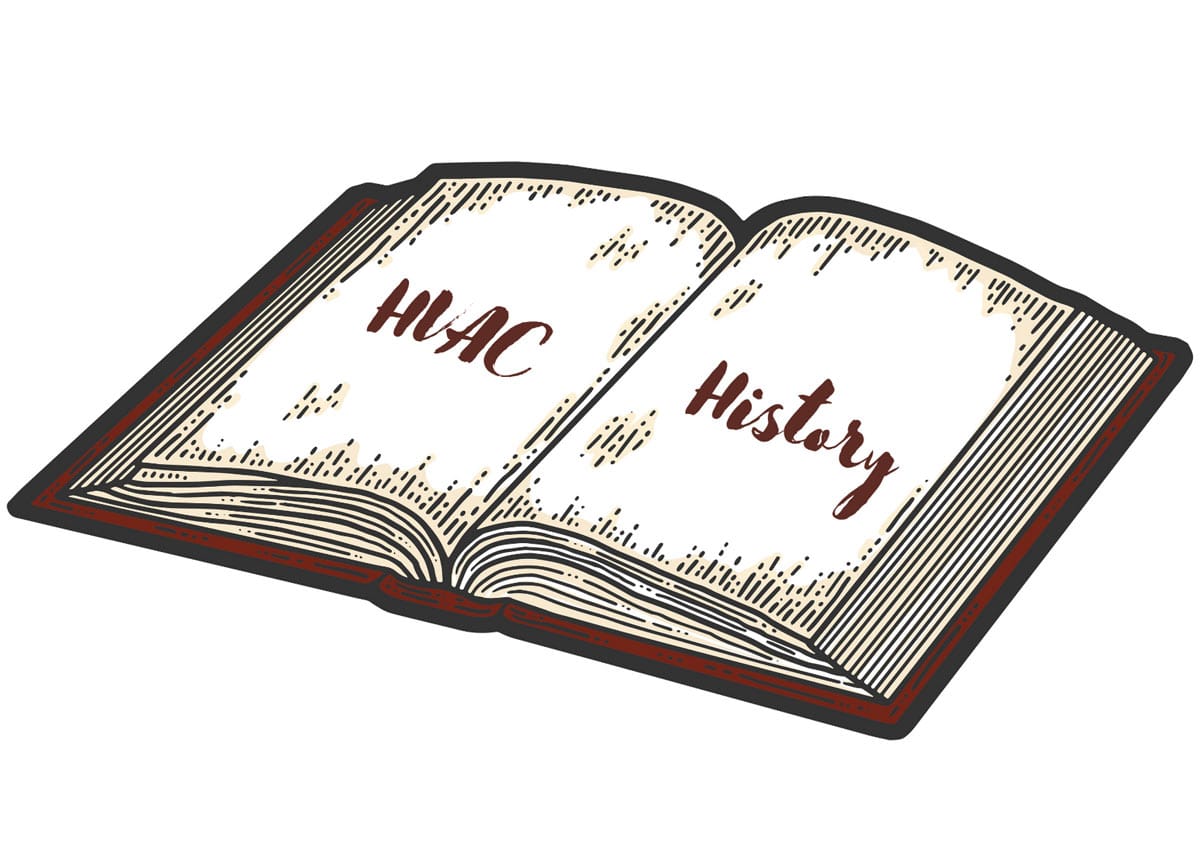 Indoor climate control via HVAC (heating ventilation and air conditioning) is one of the most vital inventions of modern times. HVAC systems allow us to cool homes, businesses, freight trucks, hospitals, data centers, laboratories, and many more places that play a vital role in modern life. Read on for a brief history of HVAC we've put together and you'll see why it's so cool.
History of HVAC: The Foundation Is Laid
During the 1840s, Dr. John Gorrie, a Florida physician and inventor, proposed the notion of cooling cities. Dr. Gorrie designed a machine that created ice. This was accomplished using a compressor powered by water, a horse, sails or steam. Though Dr. Gorrie was granted a patent in 1851, he was unsuccessful at bringing his invention to the marketplace. However, he did lay the foundation for modern-day air conditioning.
History of HVAC: An "Apparatus for Treating Air"
In 1902, engineer Willis Carrier invented a machine, the "Apparatus for Treating Air," that became the first modern air conditioner. This machine could humidify air by heating water or dehumidify air by cooling water.
In 1904, this new mechanical refrigeration technology was used to cool the Missouri Statehouse. It marked the first time the concept of comfort cooling was introduced to the American public.
The next leap in the history of HVAC would occur during the 1920s, in movie theaters. The first well-designed cooling system was installed at the Metropolitan Theater in Los Angeles.
History of HVAC: Air Conditioning Comes Home
During the 1940s, air conditioners were designed affordably enough and small enough to be installed as window units in tens of thousands of homes. By the end of the 1960s, most new homes were constructed to include central HVAC systems and window air-conditioning units. It is now estimated that 87% of all households use HVAC, with newer and cleaner HVAC technologies and add-ons being invented all the time.

As interesting as the history of HVAC is, we at Jackson & Sons are concerned about the future comfort and HVAC efficiency of your Eastern North Carolina home. When you need HVAC service, contact the pros at Jackson & Sons.

The Dangers of Mold in Your Home or Business » « How to Get Rid of Allergens in Your Home: A Guide