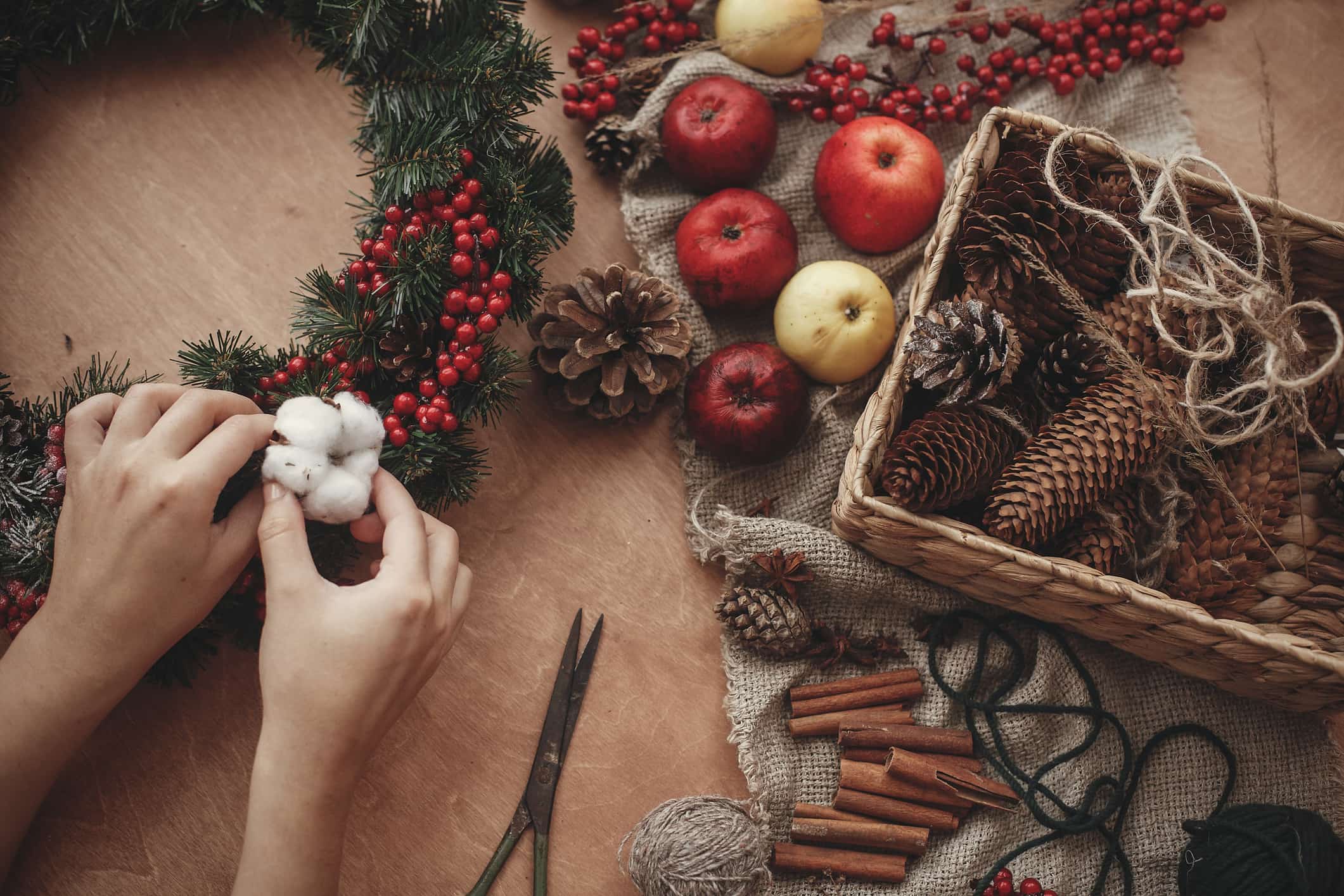 It's Christmas time! Time to put up the tree and get the decorations out of the attic. Be cautious, because Christmas decorations can be detrimental to your indoor air quality. Here's how you can counteract their effects.
Holiday IAQ Hazards
A live tree looks, feels, and smells more festive than an artifical one. Unfortunately, it also brings with it mold spores, pine pollen, and other contaminants from the outdoors that can be particularly troublesome for allergy and asthma sufferers.
Of course, artificial trees aren't free of IAQ problems either. Sitting in storage all year, they can gather dust, which then disperses through the air when you haul it out. The same goes for the ornaments and other decorations.
Preventing Poor Indoor Air Quality
If you're getting a live tree, take a few extra steps before bringing it in the house. Clean the trunk with water and bleach. Then, use a leaf blower to blow off any pollen, mold spores, or other contaminants. Another option is to get a tree that you cut yourself. Storage and transport conditions contribute strongly to the buildup of contaminants.

With an artificial tree, if it has not been stored in an air tight container spray it thoroughly outside with the water hose and let it dry completely before bringing it in the home. Try to do it before the weather gets too cold or humid. As for ornaments, wipe each of them off as you unpack them, to get rid of dust. After the holidays, wipe them off again and wrap them in paper before packing them away.

Finally, make sure your home has good ventilation. Keep the air filter changed to make sure it can get rid of any contaminants. You might even consider investing in a dedicated air purifier for your home, or at least a room-sized one for the area where you keep the tree. It can eliminate contaminants allowing you to breathe easier.

For more tips on improving your indoor air quality this winter, contact the professionals at Jackson & Sons.

How Duct Sealing Before Winter Pays Back » « Indoor Temperature: The Trick to Your Christmas Tree Lasting Longer