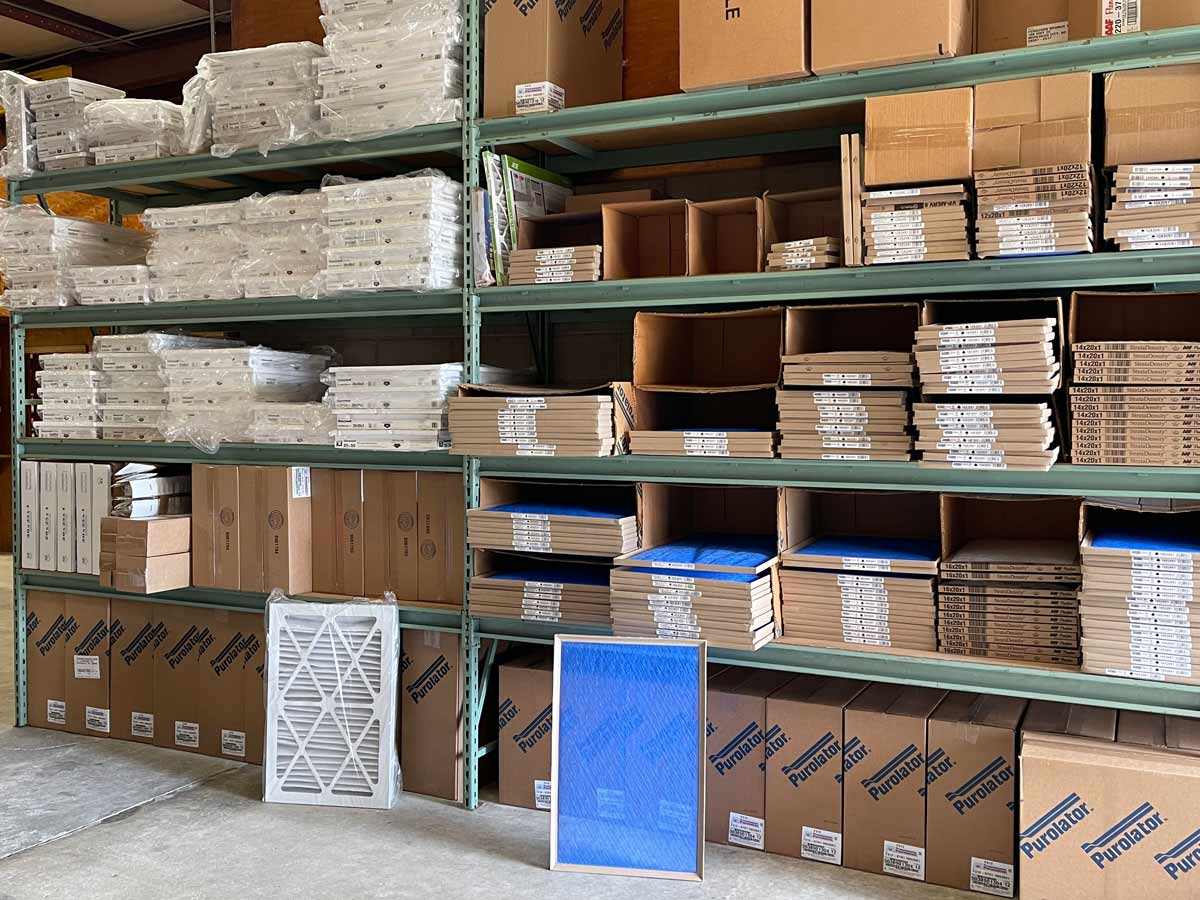 Air filters are an important component of your HVAC system that protect parts vulnerable to the damage that dirt buildup can cause. Given the science behind how air filters work, HVAC filters also play an important role in your home's indoor air quality. With so many filters to choose from, you may be wondering which HVAC filter types your technician should install when he visits twice a year for your systems' maintenance tune up. Here's what you should know.
HVAC Filter Types: Disposable Fiberglass Filters
The pros of this type of filter is that they are very affordable. The cons include a low MERV rating, they must be replaced very frequently and don't do much to improve indoor air quality in your Eastern North Carolina home or business. This is not the top choice for anyone with asthma or allergies.
HVAC Filter Types: Pleated Media Filters
Pleated media filters are a much better and safer type of HVAC filter types. Pleated filters are made of cotton, polyester, or paper that is folded to resemble an accordion. This design gives more filtering surface area for the same dimension of air filter. Pleated air filters often carry a MERV rating of between 8 and 13, with 13 being higher efficiency. 
HVAC Filter Types: Honeywell Return Grille
The Honeywell Return Grille filter is a pleated HVAC filter type with a twist: This filter fits into the typical one-inch slot of most HVAC systems. Yet, by its special design, the Honeywell FC40R is actually much thicker than a standard 1-inch filter. This additional thickness allows the Honeywell filter to last much longer than standard pleated filters and capture more particulates, viruses, bacteria, and other airborne contaminants. This filter is highly recommended by many HVAC professionals.
HVAC Filter Types: Washable Electrostatic Filters
Washable electrostatic air filters are washable and reusable. These filers last much longer than low-efficiency filters. They create a mild static cling to capture particles. It's good to note, however, that some electrostatic filters must be cleaned about every 30 days, which may be an inconvenience for many people. While this filter is perfect for some, others do not care for the continuous maintenance to keep it clean.

If you have questions about which filters are best for the HVAC system in your Eastern North Carolina home or business, please contact the professionals at Jackson & Sons today.

What Is the Best Commercial AC System You Can Buy? » « The Dangers of Mold in Your Home or Business