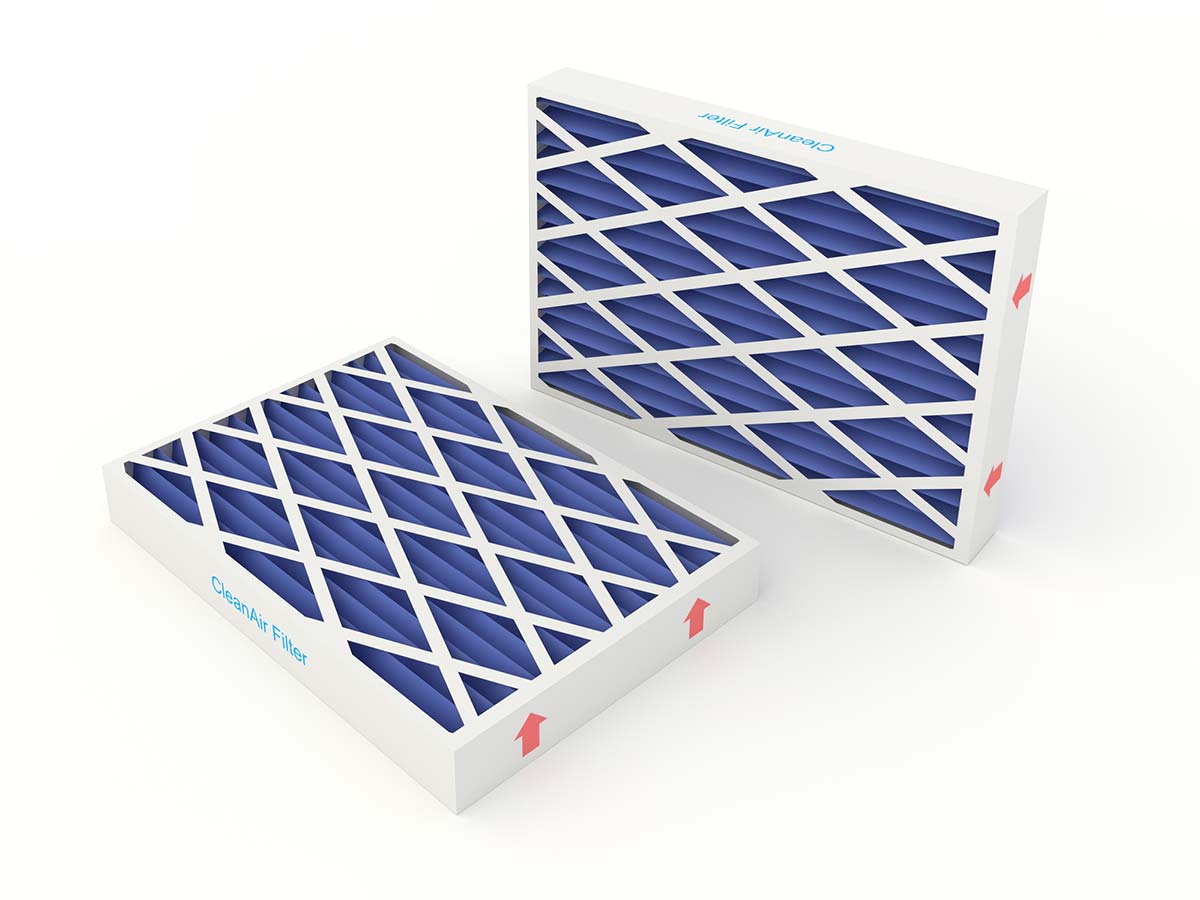 Air filters are an essential component of your HVAC system. Filters help prevent dirt and dust buildup on parts, such as the evaporator coil, the blower, and the air ducts. Filters can also help maximize HVAC energy efficiency. Additionally, the best air filters help improve your Eastern North Carolina home's indoor air quality, which is more important than ever these days. Read on to learn which modern filters available today may be best for your HVAC unit.
Modern Filters: MERV Ratings
When choosing the best modern filter for your furnace and AC unit, ask MERV! MERV actually stands for Minimum Efficiency Reporting Value (MERV). The rating scale starts as low as 1 and goes up to 20 as the highest score. MERV ratings may be found on the packaging of many modern filters.
Modern filters with MERV ratings between 1 and 4 should be avoided. Filters in this range only capture the very largest dust particles. Instead, look for filters with MERV ratings between 8 and 12. This is the medium-efficiency range for air filters. Air filters in this range typically don't require special modifications to your HVAC system to fit, and they capture a great range of airborne particulates.
Modern Filters: Honeywell FC40R Return Grill
When you're shopping for modern filters, the Honeywell FC40R Return Grill filter certainly deserves consideration. The typical air filter for HVAC return grills is one inch wide. However, the Honeywell FC40R provides a high-efficiency, long-life alternative to standard one-inch filters. Furthermore, this filter carries a MERV rating of 10.

The Honeywell FC40R only needs to be replaced every six to 12 months. For the best results, Honeywell recommends replacing the air filter twice per year. This replacement is typically performed by your HVAC technician during spring/summer and fall/winter HVAC maintenance.

Keep in mind that you should work with your HVAC contractor to determine which modern filters are best for your specific HVAC unit. Your Jackson & Sons technician will be happy to change your filter during service calls.

For help choosing the best modern filters for your HVAC unit, contact the Eastern North Carolina HVAC pros at Jackson & Sons today.

Which HVAC Threats Could Most Hamper Your Unit » « What Parts Are Specific to a Commercial HVAC Unit as Opposed to a Residential Unit?