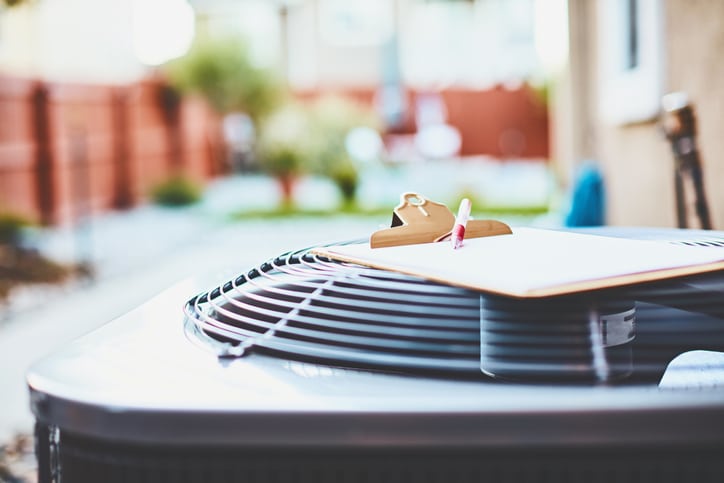 Will you need winter HVAC troubleshooting skills this year? Hopefully not. In fact, if you've scheduled your six-month maintenance tune up by a licensed HVAC contractor, odds are you're probably going to be fine.
On the other hand, all mechanical components including HVAC units have a way of occasionally serving up a surprise. You might find yourself in need of winter HVAC troubleshooting procedures to stay comfortable or to at least accurately describe the problem to a qualified service technician.
Here are some winter HVAC troubleshooting scenarios that might occur and how to respond to them.
Some rooms are too cold. Heating should be evenly dispersed throughout the house. If certain rooms feel unusually chilly while the rest of the house is comfortable, check the HVAC supply and return vents in all rooms and confirm that they are fully open and unobstructed. Report this to your HVAC service provider who can check for deeper problems like leaky ductwork, internal duct dampers that have closed, or a failing blower fan.
Failure of the furnace-flame sensor. Does your furnace start up normally only to shut down completely after a very short period of time? A flame sensor is a gas-furnace safety component that detects the burner flame and shuts off gas flow if the burner doesn't ignite or goes out. However, a defective flame sensor will shut off gas even though the burner ignites properly and functions normally. Flame sensors typically have a limited life span, so if you notice this symptom, you may need a new one to be installed by a certified HVAC technician.
Frozen heat pump. Coils inside the outdoor unit of a heat pump extract latent heat from the air to warm your house during the winter. Light frost commonly occurring on these coils is normal, but a thick coating of ice is not. If ice formation is visible from the outside of the unit and/or you notice abnormalities like the unit short-cycling on and off rapidly, this may indicate a low system refrigerant level or a defective defrost function, which means you'll need to contact your HVAC professional.
If winter HVAC troubleshooting reveals problems in your heating system, consult the certified professional service technicians at Jackson & Sons.

How You Can Combat HVAC Energy Loss in Your Home This Winter » « Learn These HVAC Tricks for Saving Money During the Winter