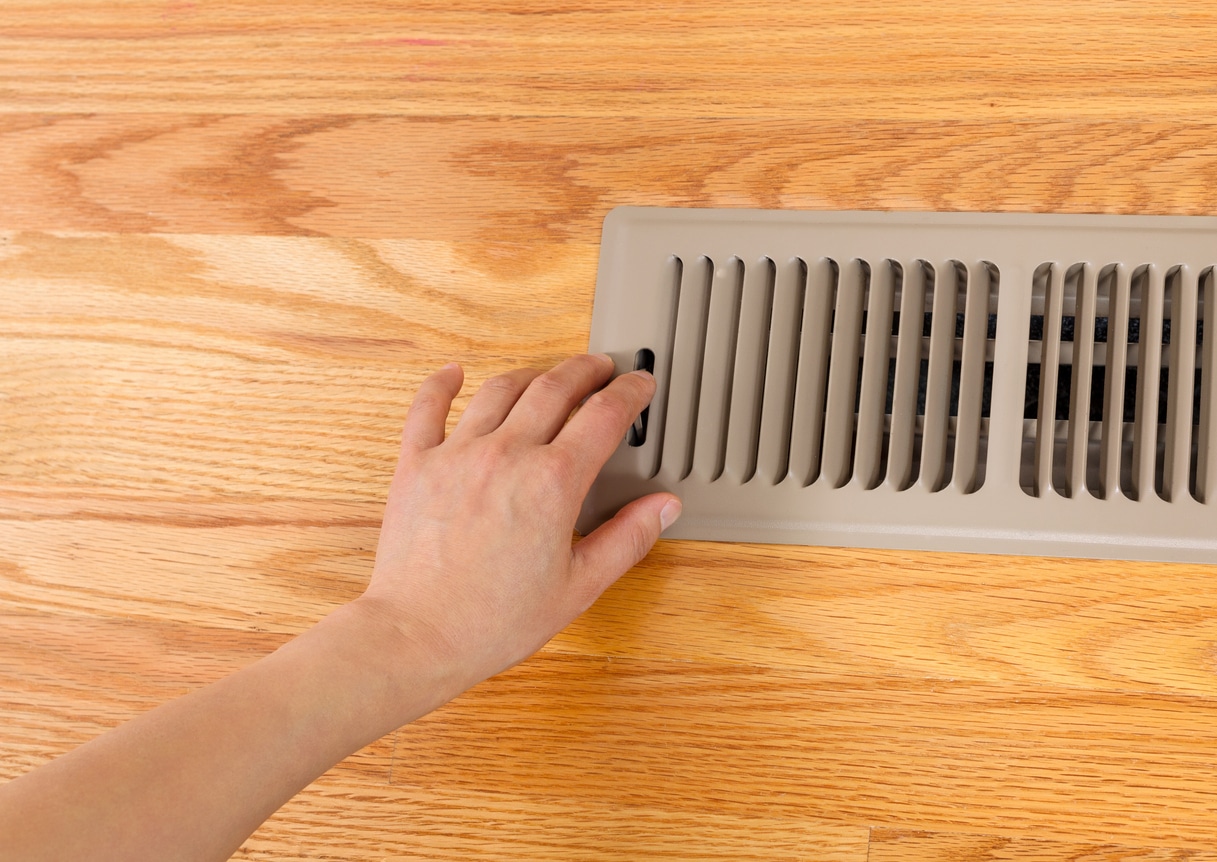 While warm air is welcome on a winter's night, it's probably not what you expect from your air conditioner on a hot summer day. When the thermostat signals the AC compressor to cycle on, air coming from the HVAC ducts in rooms should feel cool in accordance with the thermostat's temperature setting. If it's warm air you're feeling, something's amiss somewhere. Here are some possible reasons why warm air may be blowing into your home.
The thermostat setting is on "Fan Only." This setting continues to circulate air during intervals when the air conditioner's compressor cycles off. The airflow will not be cool and, on a hot day, it may actually feel warm before the AC cycles on again. As an alternative, the "Fan Auto" thermostat setting shuts off the fan when the compressor cycles off.
Low refrigerant charge. Indoor heat is removed by refrigerant circulating between the AC evaporator coil and the condenser coil. Low refrigerant charge no longer effectively removes heat. Detecting refrigerant leaks, making needed repairs, and restoring the proper refrigerant level is a job for a qualified, licensed HVAC contractor.
Dirty coils. The accumulation of dust, dirt, and other substances on the indoor evaporator coil can reduce the cooling efficiency of the air conditioner. This may be the result of not changing the air filter regularly. Replace the filter as recommended by the filter manufacturer.
Defective ductwork. Leaky HVAC ducts are common in homes that are older than 10 years. If major leakage occurs in the ductwork or duct segments become disconnected, hot air drawn into the system from unconditioned zones like the attic or in the craw space may enter rooms through supply ducts.
Defective compressor. The powerful AC compressor is the heart of the cooling process. Compressors endure wear and tear and may fail after many years of operation. In many cases, the high cost of a compressor often makes replacing the old air conditioner with a new model a better deal.
Replace warm air with cool comfort by contacting the AC service pros at Jackson & Sons.

The Ways Solid Insulation Works to Your Home's Advantage » « Should Your AC Fan Always Be Running?