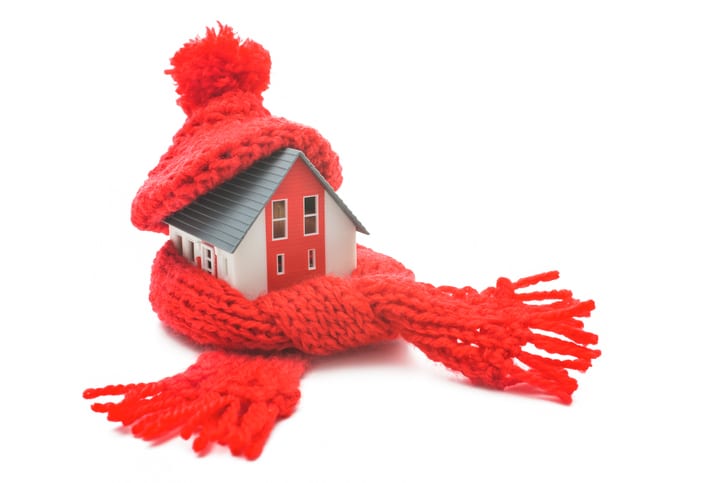 While saving money on HVAC costs is a worthy year-round goal, reducing expenses in winter can be especially rewarding. Many people are surprised to learn that heating a home during the winter is generally more energy-intensive than keeping cool with an air conditioner in summer. The good news, however, is that a number of strategies can help reduce expenses incurred during the cold-weather season. Here are some suggestions from the experts for saving money:
Upgrade the thermostat. If your home thermostat dates back to a bygone era of cheap energy, move up to a programmable thermostat that customizes heating and cooling to fit your daily schedule and temperature preferences. Standardizing indoor temperatures eliminates frequent manual thermostat adjustments that cause your HVAC system to operate less efficiently and prevent you from saving money. A programmable Wi-Fi thermostat also provides real-time information about your home's indoor environment and scheduled temperature changes, plus alerts about any problems with your heating and cooling system.
Evaluate your insulation. Many existing homes are under insulated by today's more stringent energy-efficiency standards. Inspect your attic insulation and measure its depth, then compare it to Department of Energy standards available online for your climate zone. If your insulation comes up short, you can upgrade by simply adding additional new material atop the existing layer.
Schedule bi-annual maintenance tune up. The heating system needs a yearly checkup to maintain the unit's energy-efficiency rating and ensure reliable, safe operation all winter. A qualified HVAC technician will perform a checklist of preventative-maintenance procedures and inspections to ensure that all components meet the manufacturer's standard. Regulary scheduled professional maintenance is also typically required to comply with terms of the warranty.
Stop leaking heat. Furnace heat isn't free. Heat loss through cracks and gaps in the structure happens 24/7, and costs add up rapidly. Replace worn weatherstripping around doors, windows, attic stairs, and other openings. Use caulking to seal cracks between walls and the ceiling and around ceiling lights. Seal openings around cables and pipes that penetrate exterior walls. Install insulating gaskets behind electrical outlets.
Ask the Jackson & Sons professionals about more techniques for saving money while staying comfortable this winter.

HVAC Winter Troubleshooting to Keep Your Unit Running Well » « How an Air Purifier Can Help You During the Winter