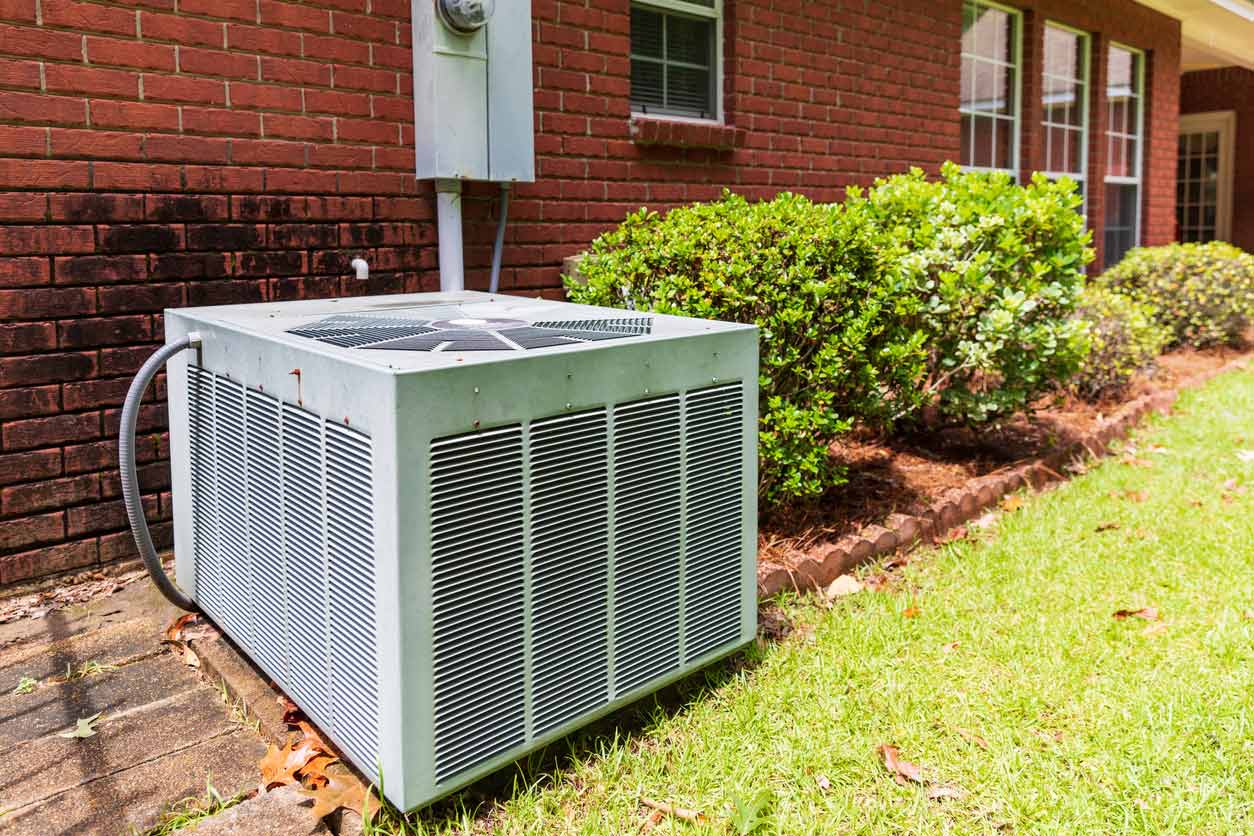 HVAC safety should be a year-round priority, whether it's the operation of your central AC in the summer or the furnace in the winter. Your system is designed, manufactured, and installed for safe operation. However, cooling and heating components utilize high-voltage electricity, pressurized refrigerant, flammable gas, and potentially dangerous fumes like carbon monoxide. Therefore, occupants of a home should be aware of these factors and observe certain practices with HVAC safety in mind. Here are some general recommendations to keep you and your family safe:
Get annual, professional, preventative maintenance for both the AC and the furnace. These two checkups each year by a qualified HVAC technician not only ensures better cooling and heating performance and reliability, they also include a list of important safety checks and tests.
Don't attempt do-it-yourself furnace repairs. A central electric furnace requires a separate 220-volt circuit — twice the voltage of standard household circuits. Gas furnaces combust flammable, toxic natural gas and produce burner-flame temperatures exceeding 1,500 degrees. For obvious safety reasons, maintenance and repair of both types of home-heating components should be performed by a qualified HVAC technician only.
Leave AC maintenance to the pros. Because the outdoor central air conditioner component is exposed to rain, snow, and an accumulation of dust, dirt, and leaves, periodic inspection and maintenance is required. However, the 220-volt AC compressor in this unit generates pressurized refrigerant and incorporates high-voltage capacitors and wiring. The outdoor unit may also shelter rodents, snakes, bees, and other vermin. Due to these and other hazards, regular preventive maintenance, troubleshooting, and repairs should be left to a certified HVAC professional.
Don't ignore unusual odors. If you smell the odor of rotten eggs, immediately turn off the furnace at the thermostat and get everyone out of the house. Once outside, call 911. Also, be aware of HVAC odors that indicate something may be burning or overheating.
Install smoke and carbon monoxide detectors if you don't already have them. Change the batteries regularly, per the manufacturer's instructions. This is one of the most important things you can do to ensure year-round HVAC safety in your home.
For more advice and qualified service to ensure HVAC safety in your home, talk to the professionals at Jackson & Sons.

Is An HVAC Compressor Replacement Necessary In Your Home? » « Dust and IAQ: Do They Affect Each Other?