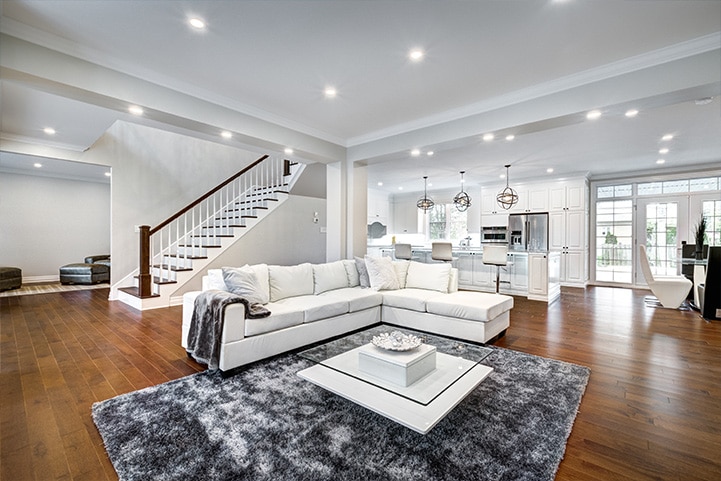 Reduced airflow means reduced cooling in the summer and less heating in the winter. It can raise operating costs, too, as residents typically run the AC or furnace longer to compensate for temperature loss. Every HVAC system is carefully designed to circulate a specific volume of air — expressed in cubic feet per minute — to every room to ensure consistent temperatures and optimum efficiency throughout the home. A number of factors, however, can result in reduced airflow in certain rooms — or an entire home. Here are some of the possible culprits:
Clogged air filter.
The entire air volume inside a house circulates through the system air filter multiple times each day. As dust, dirt, and other particulates accumulate in the filter media, the flow of air gradually decreases. A severely clogged filter can eventually obstruct system airflow. A qualified HVAC service technician can check the filter condition and replace it if needed to support optimum airflow. Frequency of filter changes depends on the manufacturer's recommendations, the size of the system, and the season you're in.
Duct leakage.
The EPA estimates that ductwork in the typical home that's at least 10 years old loses at least 25% of conditioned airflow through duct leakage and deterioration. This airflow reduction typically gets worse as time goes by. A professional duct inspection and pressure test can quantify the exact extent of airflow loss, as well as determine the types and locations of leaks. Several sealing options are available to restore proper airflow, along with the efficiency and cooling/heating performance that goes with it.
Closed vents or internal dampers.
Supply air vents typically permit adjustment of the volume and direction of airflow. If vents are closed or obstructed by drapes or other objects, airflow into individual rooms is affected. Dampers inside ductwork to adjust airflow may also loosen and partially close over time, reducing the flow of air to particular zones of the house. Locating and accessing internal duct dampers to restore proper airflow adjustment requires professional HVAC expertise and equipment.

Contact the pros at Jackson & Sons for qualified service to identify and correct reduced airflow in your Eastern North Carolina home.

Things That Can Impact Your Home's Regular IAQ This Summer » « What Kind of HVAC Accessories Should You Get in the Summer?