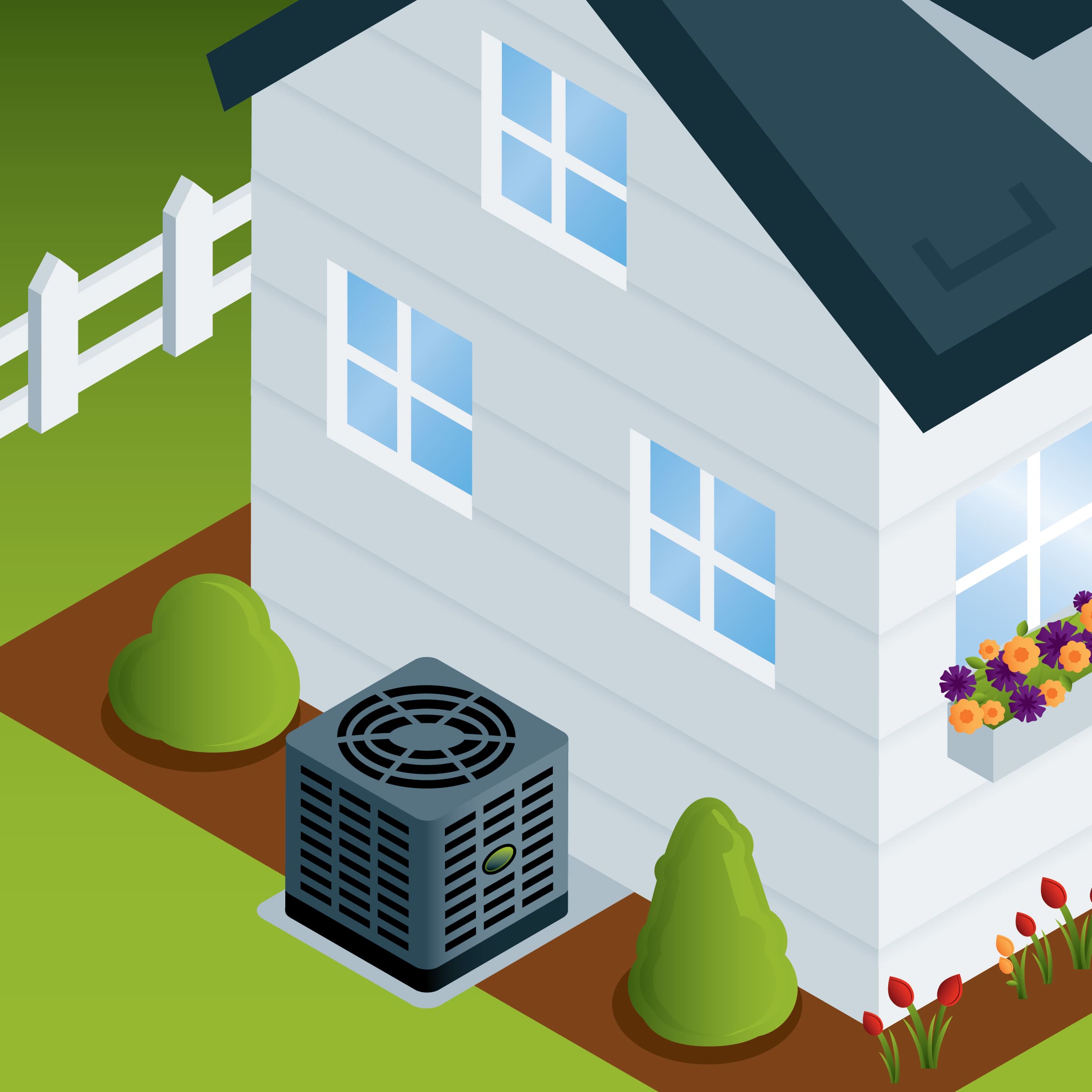 Let's face it: Condensing units aren't pretty, but they are a vital part of your Eastern North Carolina home's heating and air conditioning system. It's a challenge to arrange your landscaping to accommodate your HVAC equipment, but we have some landscaping tips that will help.
If you want to disguise your condensing unit, you have two main options: fencing or greenery.
It's All About Space
The first and most important of our landscaping tips is to give your equipment space for airflow. If you use fencing, try pickets or trellises that have gaps for air. If you use greenery, choose plants that don't drop a lot of leaves, petals, or other debris around the unit. Some types of hedges and flowers that grow from bulbs tend to be good choices.
Another important factor to keep in mind is the distance between your fencing or greenery and your condensing unit. The unit needs 2 to 3 feet of space around it for airflow, as well as 5 feet overhead. Routine maintenance and repairs are a fact of life, so you need to create enough room for your HVAC technician to get to the unit. It's important to keep this area cleaned out, so having room to perform yard maintenance is also a must.
The Shade Factor
Another aspect of your landscape to keep in mind is shade. Shade can definitely help keep your home cooler and your condensing unit working better. However, a tree directly over the unit will most likely drop its leaves onto the unit. The leaves can then restrict airflow and clog your condensing unit, causing it to work harder, potentially causing breakdowns and shortening its life span.

A better solution, if you have the option, is to plant trees and larger bushes where they block the sun from your unit but aren't directly over it. If the trees and bushes are already in place, keep them trimmed back to allow airflow around the unit. Make sure to clear away leaves in the fall so they don't cause issues with your sytem.

For all your heating and cooling needs, contact Jackson and Sons. We've proudly served Eastern North Carolina since 1974.

Is Wireless HVAC Equipment the Best Way to Go for Your Home? » « Learn All About Air Movement and It's Effects on IAQ