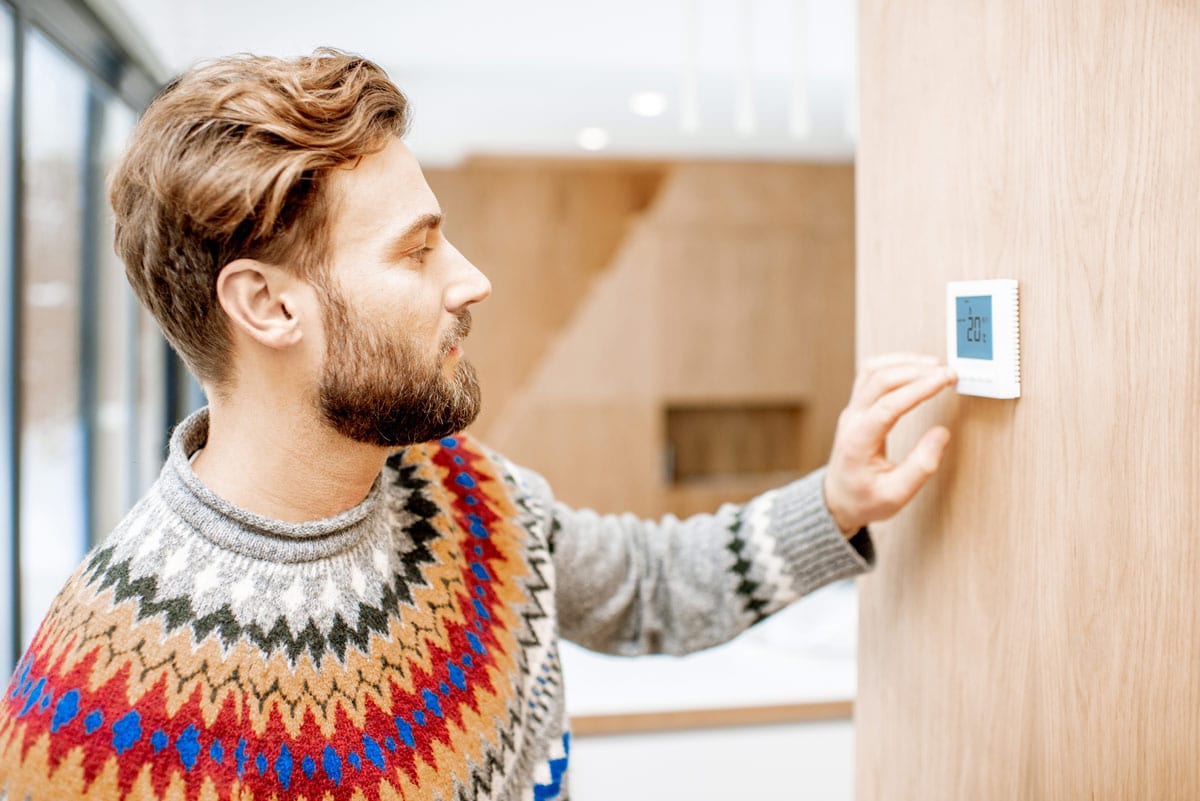 Furnace performance isn't always a fixed, stable factor. Just like an air conditioner's cooling function can vary as outdoor temperatures rise, furnace performance is associated with changing outside conditions as well.
It all has to do with a simple law of physics: Heat energy always tends to move from a warm zone into a colder zone. On a hot summer day, heat infiltrates the cooler house and overworks your air conditioner. Conversely, in winter weather, furnace performance is diminished as heat energy naturally tends to seep out of the house into the cold outdoors.
Effects on furnace performance during cold weather include:
Longer furnace cycles to maintain consistent thermostat settings, raising monthly operating costs.
Increased wear and tear on furnace components like the heat exchanger and the burner.
Inconsistent indoor comfort, such as cold zones and chilly drafts.
Keeping Indoor Heat Indoors
To help support maximum furnace performance, these factors should be addressed:
Reduce heat loss from the house by identifying and sealing structural leaks that allow warm air to seep outdoors. Use caulking to seal cracks and gaps, and renew weatherstripping around doors and windows.
Home insulation should be evaluated to make sure it meets current Department of Energy standards to mitigate heat loss in the winter and heat gain in the summer.
Schedule annual preventative maintenance on your furnace to ensure optimum heating function and efficiency. Ask your HVAC professional about proper furnace air filter replacement during the heating season as well.
Keeping Comfortable During a Cold Snap
Colder outdoor temperatures is also a factor that draws more heat out of the house. Simply bumping the thermostat setting up as temperatures plummet during a cold spell tends to escalate household heat loss to the outdoors. To maintain a balance between indoor comfort and higher thermostat settings that boost heat loss, the Department of Energy recommends keeping indoor temperatures between 68 and 72 degrees during daytime in an occupied house and between 58 and 62 degrees overnight or when the house is unoccupied.

For more advice about maximizing furnace performance while keeping heating costs affordable, contact the professionals at Jackson & Sons.

Choosing Between a Humidifier or a Dehumidifier » « What Is the Link Between IAQ and Bipolar Ionization?