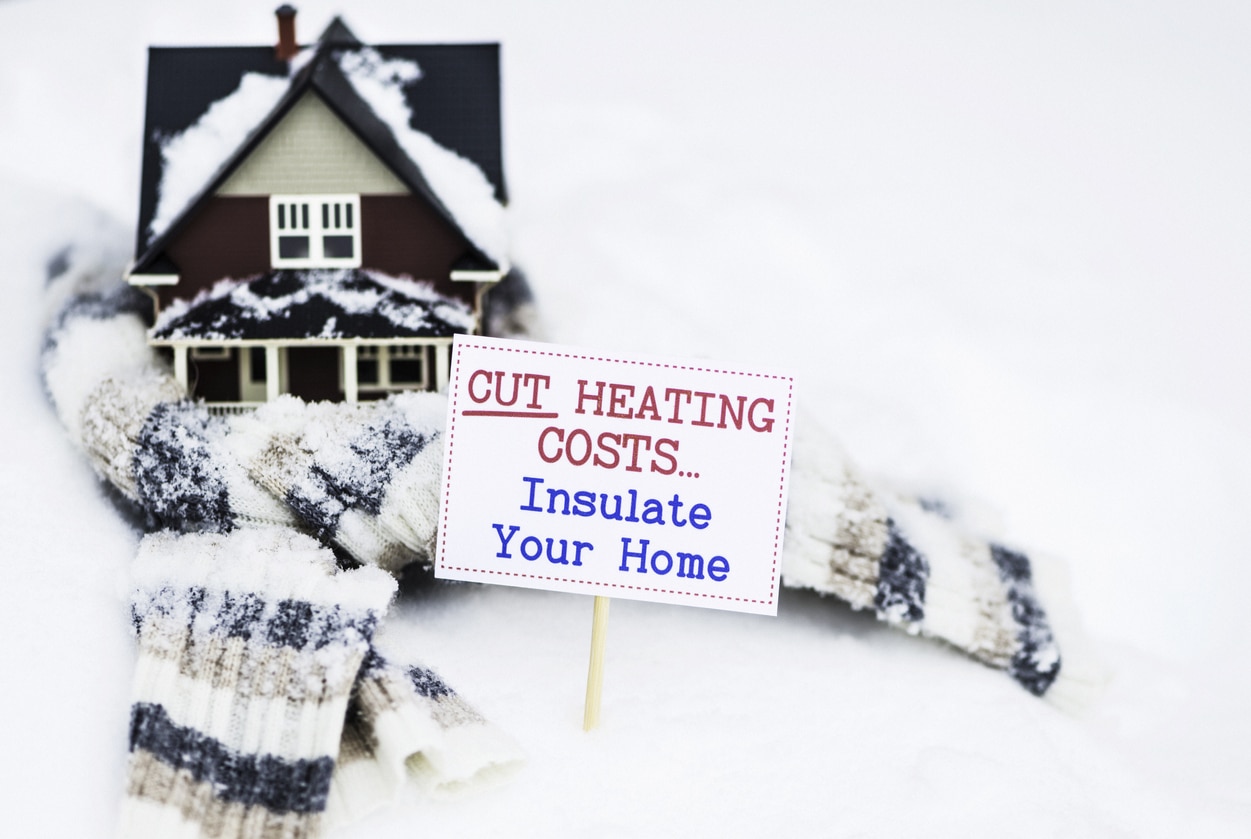 When cold weather comes, it's winter insulation that keeps the heat inside your house. The second law of thermodynamics states that heat energy moves from a warmer zone to a colder zone. In winter, that means heat produced by your furnace is always trying to escape your home. The right type and amount of winter insulation is a major factor in keeping heat inside your home where it belongs.
Where to Put Winter Insulation
While insulation may be installed inside wall voids during construction of a new house, in an existing home, the attic's the most cost-effective target area for upgrading insulation.
What Type of Winter Insulation to Install
The heat resistance of insulation is expressed by its R-factor, a numeral that indicates the effectiveness of insulating material per inch of thickness. The higher the R-factor, the more efficiently the insulation impedes the flow of heat. Here are a few types of winter insulation to consider:
Fiberglass. These are the familiar rollout blankets (also known as batts) of pink, cotton, candylike insulation. Available in standard widths, installation of fiberglass batts is usually uncomplicated and, if desired, can be simply added atop a pre-existing layer of fiberglass to supplement insulating efficiency. Fiberglass batts provide an R-factor of 3.1 to 3.4 per inch.
Cellulose. Composed of tiny bits of pulverized paper treated with fire retardant, cellulose is a loose-fill material that is blown into the attic using air pressure. Cellulose provides excellent coverage, as it flows easily into all irregular spaces in an attic, forming a smooth covering that resists heat gain and loss efficiently. Cellulose loose-fill insulation has an R-factor of up to 3.8 per inch.
Spray foam. With an R-factor ranging as high as 7, spray foam provides the greatest insulating advantages in terms of coverage, air sealing, and heat resistance. It also effectively waterproofs the attic against damaging roof leaks. A significant downside of spray foam, however, is that it's the most expensive insulating option. Also, spray foam insulation dries into a permanent, solid material that cannot be easily removed from the structure if there's an eventual need to do so.
For all you heating and cooling needs, contact the professionals at Jackson & Sons.

« What Should You Know About Dryer Vent Safety