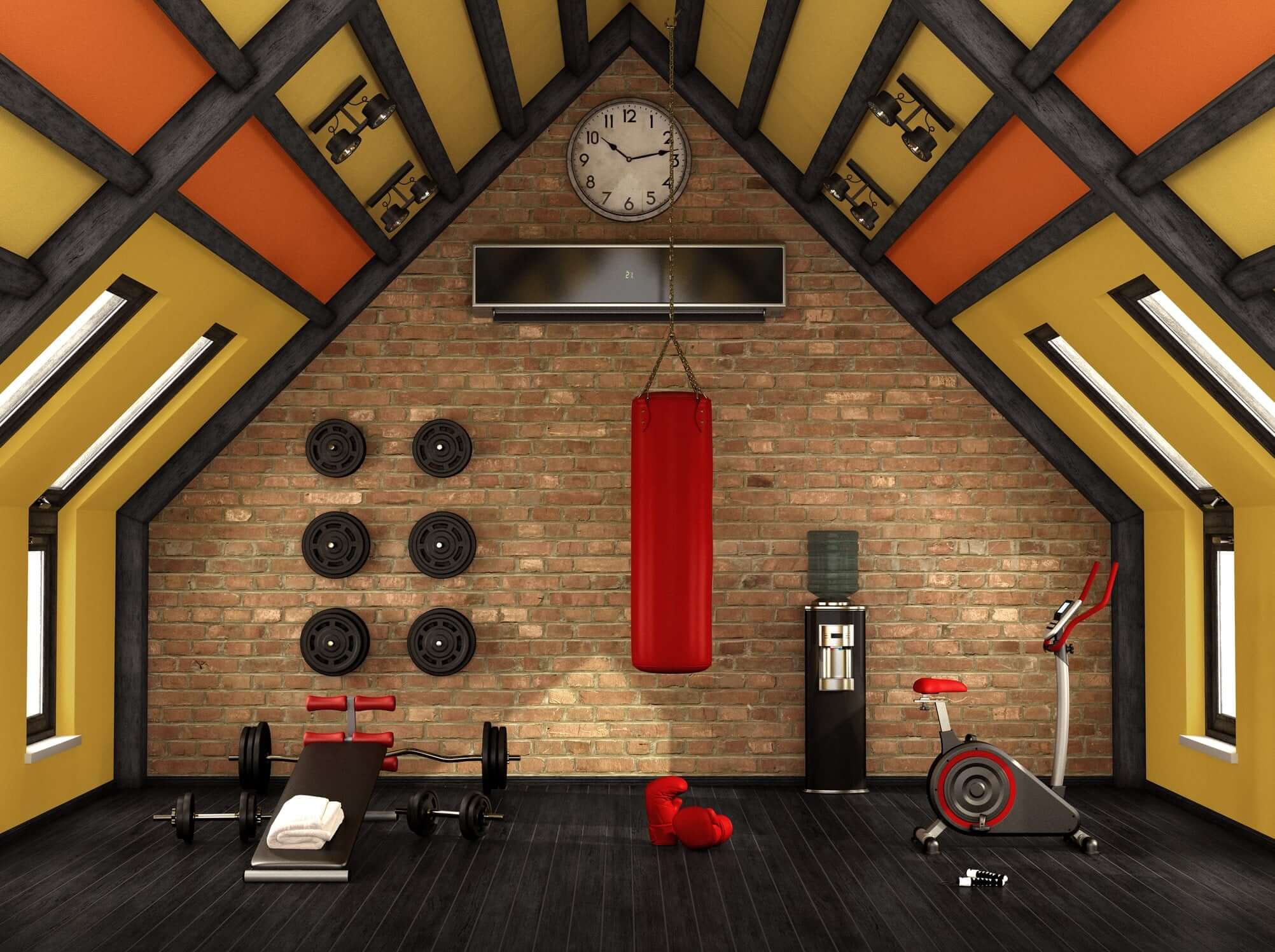 Many people have been turning to at-home gyms as a way to improve your health with a minimal effect on either their pocketbook or time schedule. Whether you opt for a simple weight set or full-on exercise room, you'll save time by avoiding the gym, and the costs of the equipment will quickly offset any fees you might endure.
At-home gyms do come with a cost in terms of indoor air quality, however. Here are a few IAQ concerns to be aware of:
Improper Ventilation
Body odors that accumulate as you sweat – especially if you use the equipment on a regular basis or if it's used by multiple people – can quickly stifle the air and make it difficult to breathe. To counteract this, you must ensure that you have proper ventilation in your at-home gym to get those odors outside and plenty of fresh air flowing into the space.
The Smell of Rubber
Gym equipment typically contains a large amount of rubber, depending on its type and size. Whether the equipment is a one-off in the corner of a room or contained within a full exercise room, the odor from rubber can negatively affect the indoor air quality. This is especially true when the weather warms up and the rubber begins to get a bit more heated than usual.
Accumulation of Mold and Mildew
Sweat increases the humidity around your at-home gym equipment, which creates a breeding ground for mold and mildew. To counteract this, use a dehumidifier an an air cleaner to reduce or eliminate mold, mildew, germs, and bacteria that may have made your at-home gym their home as well.

For more expert advice on IAQ concerns, please contact the professionals at Jackson & Sons. We've been serving the HVAC needs of Eastern North Carolina and the surrounding area since 1974.

How Does Color Influence Temperature? » « What Should You Consider for Your Laundry Room Ventilation?