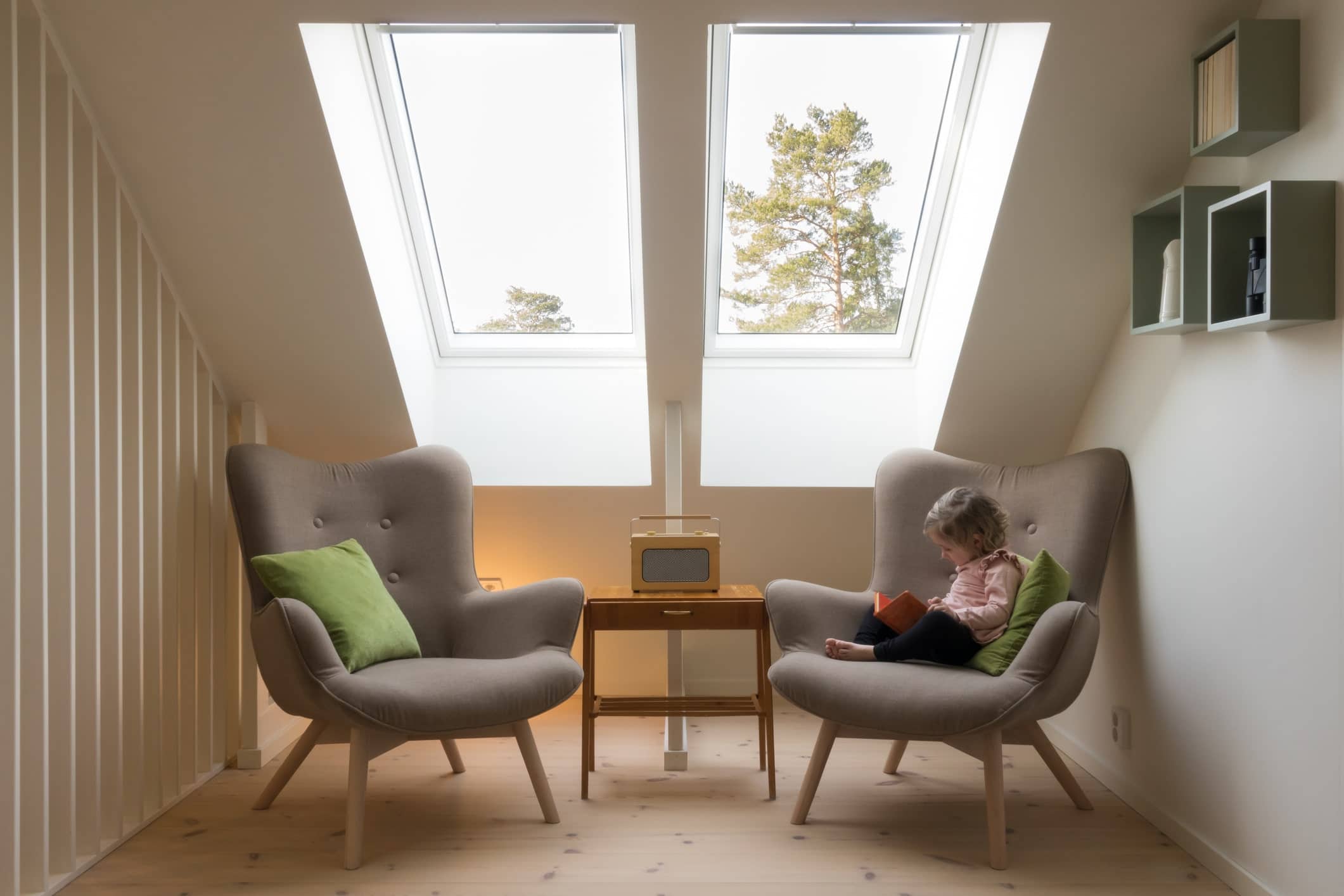 Because the roof of your home has exposure to the weather 24/7, it can have a substantial impact on your home's energy efficiency, for better or worse. The many ways that skylights and rooftops make your home less efficient include the lack of insulation, air infiltration, and solar heat gain. All of these issues can be prevented with varying degrees of effort and investment.
Lack of Insulation
All homes are vulnerable to heat gain and loss if the insulation in the roof is inadequate. If you can see the ceiling joists in the attic, adding more insulation is one of the most cost-effective and durable ways to increase your home's efficiency.
A single-pane skylight lacks the insulating properties that dual-pane skylights have. The latter usually contain inert gases inserted between the two panes, which prevents much of the heat transfer through the skylight. Look for the Energy Star designation when choosing skylights. Another way to minimize the heat gain mounting the skylights on east- or north-facing windows. Some also come with mechanized blinds or covers mounted inside them.
Air Leaks
Any component of your home, including skylights and the roof, where air leaks occur raise energy costs. The easiest way to identify all the leaks is with a home energy audit performed by a licensed professional or an energy auditor. Once identified, you can seal them easily with caulk, weatherstripping and expanding foam.
Roof Color and Materials
Light roof colors reflect much more heat than dark shingles do. Asphalt and architectural shingles offer less protection from summertime heat gain because they're backed with black asphalt. Higher emittance roofing materials are available. Look for those that have an emittance value of 0.85 or higher. This rating reflects back 85 percent of the sun's heat.

Contact the pros at Jackson & Sons to learn more about improving your home's energy efficiency. Our goal is to help educate our customers in Eastern North Carolina about their HVAC system and home comfort.

Is Your Craft Room Properly Ventilated? » « The Best Office Thermostat Settings for Optimal Energy Efficiency