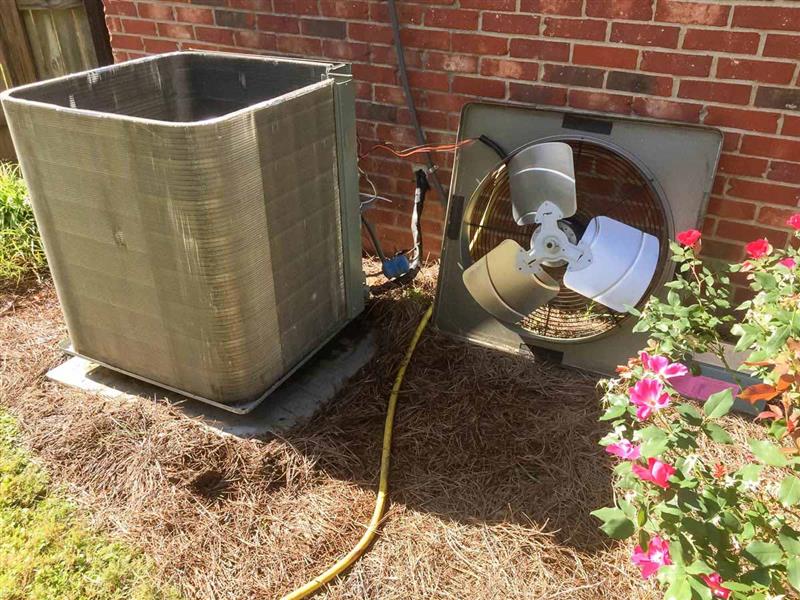 Many homeowners wonder what may be the first replacement part required in their heating and cooling system. If regular preventative maintenance is performed bi-annually by a qualified professional, the expected service life of a new central AC today averages around 12 to15 years, and a gas-fired furnace may last up to 20 years or more. As with any mechanical device, however, wear and tear and the passage of time takes a toll on individual HVAC parts.
The first replacement required often depends on daily hours of system operation which, in turn, is related to the local climate. Here are the most likely candidates to be the first item replaced in a home heating and cooling system:
Air Filter
The HVAC air filter is not only the first replacement in a system, but it also requires replacement on a regular basis. A dirty filter obstructs airflow and degrades heating and cooling efficiency and performance, as well as increases wear and tear. Keep in mind that your HVAC professional will replace the air filter(s) during regularly scheduled maintenance visits. Your HVAC contractor has more information about required filter replacement, as well as the best type of filter for your system.
AC Capacitors and Contactors
Located in the outdoor AC condenser unit, these components regulate power to the system compressor and are subject to high voltage and heat. Issues relating to capacitors and contactors are among the most common causes of service calls. Fortunately, these are individually replaceable components, and service by a qualified HVAC technician is usually a quick, uncomplicated process.
Blower Fan
The electric motor in an HVAC blower fan located in the indoor air handler runs during both cooling and heating seasons. Since this component operates more hours yearly than any other individual part in the air conditioner or furnace, it incurs more wear and tear and may be among the first replacement parts required.
Refrigerant
Low refrigerant in a central AC unit causes numerous severe symptoms. It's usually the result of a tiny leak somewhere in a refrigerant line. An HVAC service technician is equipped to track down and repair the leak, then add refrigerant to the proper specifications and restore normal cooling.

Whether it's a replacement part, regular scheduled maintenance, or a new system installation the heating and cooling professionals at Jackson & Sons are ready to serve you.

Don't Forget to Ask These HVAC Questions When Buying a Home » « Some Particulates Harm Indoor Air Quality More Than Others