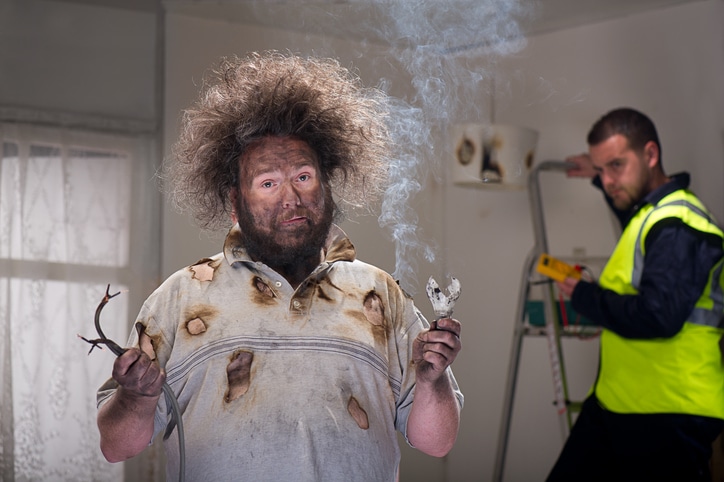 If you've been thinking about tackling a DIY HVAC repair or replacement, don't start just yet. Doing it yourself is a time-honored endeavor for many homeowners. However, the fact is that the technology and hardware that's utilized in furnaces and air conditioning systems has advanced beyond the knowledge and ability of do-it-yourselfers. A professional technician who comes to your home for maintenance, repair, or installation of your HVAC system has industry-recognized credentials, including formal training, certification by major manufacturers, and extensive on-the-job experience. Fixing a leaky faucet or putting down new kitchen tile simply isn't in the same league as DIY HVAC work.
Let's look at a few examples of why most experts caution strongly against DIY HVAC work.
It can be dangerous and illegal. Combustion inside gas-fired furnaces produces temperatures exceeding 3,000 degrees. Deadly carbon monoxide gas is another byproduct of the combustion process. Amateur work on a furnace can present a fire hazard or risk the lives of occupants due to carbon monoxide exposure. Central air-conditioner compressors operate on 230 volts — twice that of standard household voltage — and utilize refrigerant circulating in the AC unit. By federal law, refrigerant can only be handled, installed, or removed by licensed HVAC contractors. There are also electrocution risks due to the wiring and circuits throughout the system.
You are not properly equipped. The typical household toolbox in the garage doesn't include the expensive, specialized tools and advanced technology to properly install or service HVAC systems. Attempting to make do with amateur equipment will produce unprofessional results that can result in higher costs for heating and cooling, unreliable operation, and shorter system life.
It's costly. The price of increased energy consumption due to improper installation or repair, as well as the likelihood that you'll later require a professional technician to undo these problems, will likely cancel out any savings that may have been gained by your DIY efforts.
The warranty doesn't cover it. Warranties provided by major manufacturers of HVAC systems include a clause that voids coverage if work is performed by anyone other than a certified HVAC professional. In other words, you'll end up with the bill for everything.
Avoid the downsides and disappointments of DIY HVAC work. Contact Jackson & Sons about professional maintenance, repairs, and installations.

Learn the Relationship Between Allergens and Age » « Be on the Lookout for These Top Winter HVAC Safety Hazards