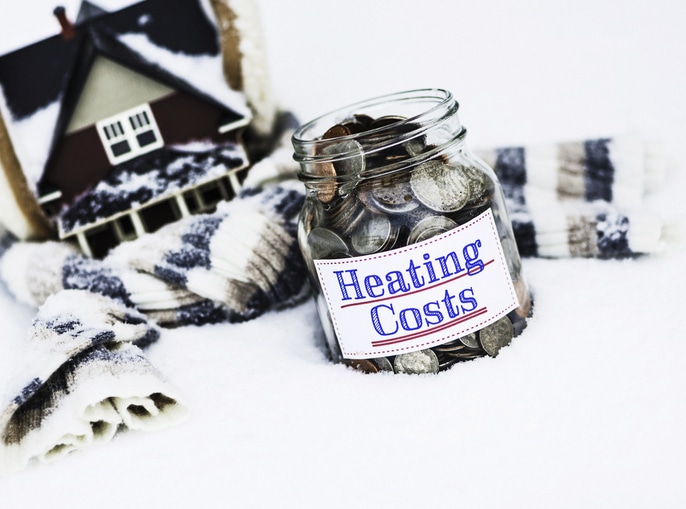 The cooler temperatures and autumn colors signal that the arrival of winter isn't far away. That makes fall the right time of year to winterize your home. By winterizing your home, you'll enjoy better comfort by eliminating drafts and hot and/or cold spots. You will also enjoy the energy savings by making your home more energy-efficient. Here's what to know about winterizing your home this fall.
Roof, Gutters, Attic
Winterizing the outside areas of your home and an unconditioned attic, in addition to conserving energy, helps protect the roof and gutters from damage. For safety, consider hiring a contractor for many of the following areas when you start to winterize your home:
Roof. Cut back overhanging branches that could fall on the roof due to the weight of heavy snow and ice. Replace any shingles that are missing, frayed, curled, or that show other damage. Clear debris from the roof and valleys.
Gutters. Free the gutters of debris to help prevent ice dams and icicles that could damage the roof and gutters.
Attic. Make sure vents aren't blocked by insulation. Replace any insulation that is wet or has mold and/or mildew stains. Add insulation if your home is under insulated. NAIMA (North American Insulation Manufacturers Association) reports that 90% of homes in the U.S. are under insulated. Consider an attic tent, this helps a major source of both heat gain and heat loss in a home.
Windows, Doors, Ceiling Fans
Windows and doors are notorious for allowing heat gain and/or loss through the home's envelope. Check all of your windows for drafts. There are several types of weatherstripping — such as tape, roll, and squeeze-tube — to seal air leaks around window sills and glass lites.
Check for drafts around all entry doors. Silicon-tubing weatherstripping can be used around doors to seal air leaks. Draft blockers work nicely under doors to stop drafts this winter.
Furnace or Heat Pump and Water Heater
Don't forget about your HVAC furnace, heat pump and water heater when you winterize your home. Call your HVAC contractor to schedule professional service with a certified technician to tune up your heating system. A plumber will be able to help with any water heater maintenance or repairs. The furnace and water heater account for about 70% of the energy usage in the average home. So, a tune up goes a long way toward saving energy and money.

To learn more about how to winterize your home, contact the HVAC pros at Jackson & Sons today. We serve residents and businesses throughout Eastern North Carolina.

Why Is Cold Weather a Cause of HVAC Condensation? » « What to Do If You Need Emergency Heating Repair This Fall